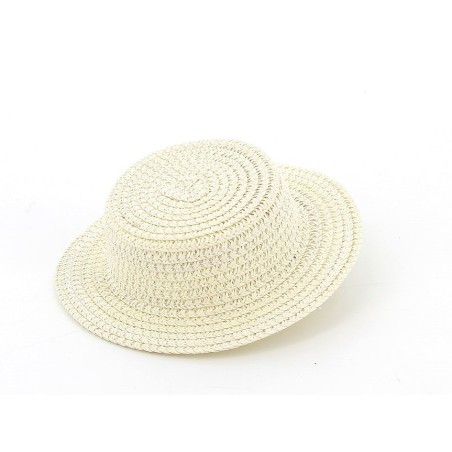  
Straw Hat for Petit Collin Doll 40-48 Cm
Fashion Accessory - Suitable for Petit Collin Dolls between 40 and 48 cm tall -
No reward points for this product.
Choose this fashion accessory for your doll and you can't help but think she's adorable!

This straw hat looks like this:
Braided
Natural color
Combines perfectly with pants, dresses or skirts
Doll size between 40 and 48 cm
Is there a special occasion?
A good reason to wear a hat!

This straw hat is not only perfect for protection from the sun but also to show off your doll's style.
It looks noble when paired with a dress and cool when paired with a nice pair of jeans.

So why deprive yourself of it?
This hat will suit both Marie-Françoise (40 cm) dolls and Starlette (44 cm) or Finouche (48 cm) dolls.